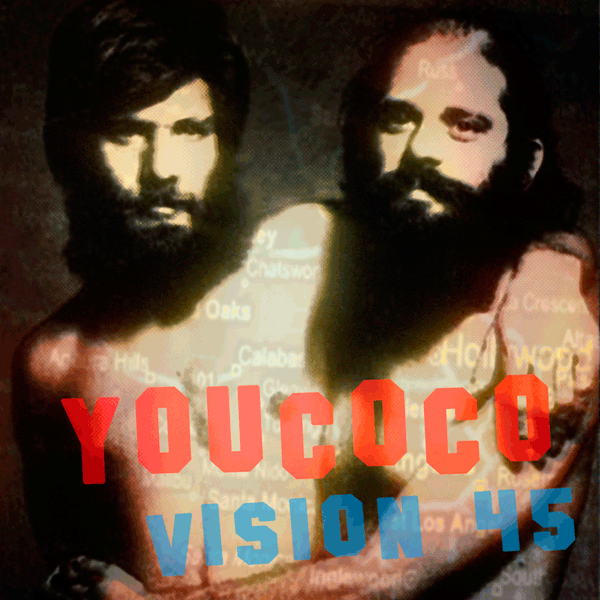 DR-029
Po letnej netradične akustickej balade Empty Spaces sa YOUCOCO opäť prihlásili o slovo so svojím charakteristickým melodickým hlukom, ktorý je známy z ich úspešného debutového albumu Big Now!. Skladbu Vision 45 zložila Radka počas svojho pobytu v dublinskej štvrti Rathmines a autorka o nej povedala: "Nápad na túto skladbu prišiel nenápadne, keď som vyčerpaná po každodennej práci hľadela na divoké írske more, dumala nad zmyslom konzumnej spoločnosti a počúvala pri tom Foxygen, posledný album My Bloody Valentine a aj vážnu hudbu. Svoju úlohu zohrali aj filmy Davida Lyncha, najmä Mulholland Drive a hudba skvelého westernu Dead Man. Je to skladba o láske, telesnej i duševnej. A je to len vízia. Vízia 45." . YOUCOCO sa v nej nebáli oprieť do gitár a výsledkom je zvuková stena s éterickým vokálom a snovou atmosférou, ktorej finálna zvuková podoba bola v réžii Matesa Homolu v trenčianskom štúdiu MenAtSound.
---
Download
---
Bandcamp
---
Singel
30.10.2014
03:30 min.
Recorded, mixed and mastered by Matus Homola @ Men-at-sound Studio, Trencin, Slovakia.
Artwork by Ria B. at Samo & Sato.
Cover photo courtesy of Richard Avedon "Poets".
Tracks –
Recenzie –
---