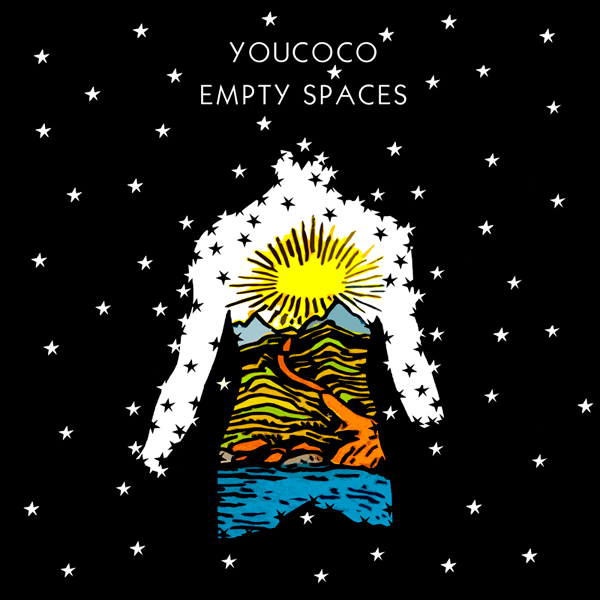 DR-028
Nový singel Empty Spaces, ktorý vyšiel po niekoľkoročnej prestávke, je hudobne na míle vzdialený od priamočiarej hlučnej produkcie YOUCOCO z ich úspešného dlhohrajúceho debutu Big Now! z roku 2010. Krehká akustická skladba, nahratá s pomocou gitary a guitalele v jednoduchých aranžmánoch prenecháva hlavný priestor a pozornosť textu, ktorý nesie silné posolstvo. "Je to úprimná výpoveď človeka o jeho pocitoch, snoch, túžbach. Je o bolesti ale i silnej nádeji, je o živote človeka na Zemi, o jeho putovaní, hľadaní pravdy a potrebe silnej viery v seba", hovorí o skladbe bubeníčka Ria.
---
Download
---
Bandcamp
---
Singel
13.08.2014
04:24 min.
Recorded, mixed and mastered by Matus Homola @ Men-at-sound Studio, Trencin, Slovakia.
Artwork by Ria B. at Samo & Sato.
Tracks –
Recenzie –
---