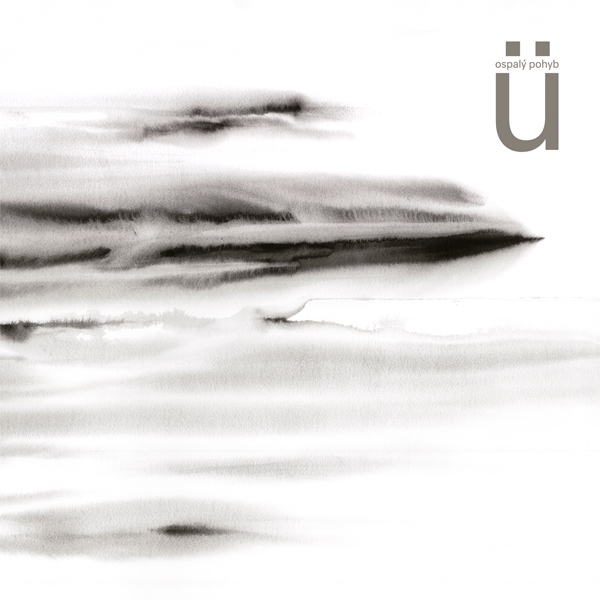 DR-038
Ospalý pohyb (resp. Sleepy Motion) je kultová kapela združená okolo hudobného skladateľa Martina Burlasa. V rokoch 1991 - 1994 vydala tri dlhohrajúce albumy, ktoré patria k tomu najoriginálnejšiemu čo na alternatívnej scéne v porevolučnom Československu vzniklo. Po dvadsiatich rokoch hibernácie, sa v zložení Martin Burlas, Peter Zagar, Daniel Baláž plus nový člen, Pavol Hubinák (Veneer), vrátili do štúdia a sporadicky i na koncertné pódiá, začali pracovať na novom albume a ako ochutnávku z neho ponúkajú EP Ü so štyrmi novými skladbami. Skladba Do snov, zámerne patetická, graduje pozdravmi mimozemšťanom z archívov NASA, no všetok optimizmus vítania nových civilizácií končí v babylonskom zmätku jazykov. V závoji je dreampop so všetkým čo k nemu patrí: detská nevinnosť a konvalinky vo finále. Prepáč je smutno-vtipný, ale v zásade romantický príspevok a najsvižnejšia z ospalých noviniek. Ambientná Reborn och Prasnitz, vystavaná na vintage zvuku syntetizéra Solina, šejkri a striedmom basovom bubne, je retro a moderna súčasne. Ovšem je pomalá, veľmi pomalá...
---
12'' Vinyl Dubplate (Limited)
Download
---
iTunes
Spotify
Deezer
Bandcamp
Google Play
---
EP
08.12.2015
18:36 min.
Recorded at Legal Studios, Bratislava, Slovakia by Ľubo Války.
Mixed & additional instruments recorded at Creative Music House Studios by Pavol Hubinák.
Mastered at Chalet Portáš by Dan Václavek.
Artwork by Lucia Tallová and Peter Hajdin.
Music by Martin Burlas (1,2,4), Daniel Baláž (4), Peter Zagar (3)
Cello on Ü1 by Jozef Lupták.
Tracks –
Recenzie –
Teraz sa svojim typickým ospalým spôsobom, no evidentne dobre premysleným, vracia na našu scénu a… Prebúdza nás. Po prebudení si možno mnohí uvedomia, že slovenská hudba môže mať aj inú tvár, aká sa nám každodenne ukazuje vo vysielaní väčšiny rozhlasových a televíznych staníc. Tvár inteligentnú. Neprebúdza fackujúcim spôsobom, reklamou, silnými rečami, prebúdza samotnou hudbou.
Celá recenzia
Ü je výborné počúvanie s množstvom prekvapivých miest, ktoré si budete stále na novo všímať aj po desiatom vypočutí. S veľkou pravdepodobnosťou nás za pár mesiacov naozaj čaká veľký album.
Celá recenzia
Čtveřice nových skladeb Ospalého pohybu vrcholí Burlasovým majstrštykem Reborn Och Prasnitz, zahaleným do ambientního hávu, ovšem umně vrstveném a gradujícím, se zpěvem tentokrát v angličtině, která Burlasovi opravdu sluší jako málokomu; přiznám se, že mi při jeho zpěvu naskočila husí kůže… To je dobře, že se zase můžeme poddat Ospalému pohybu!
Celá recenzia
---