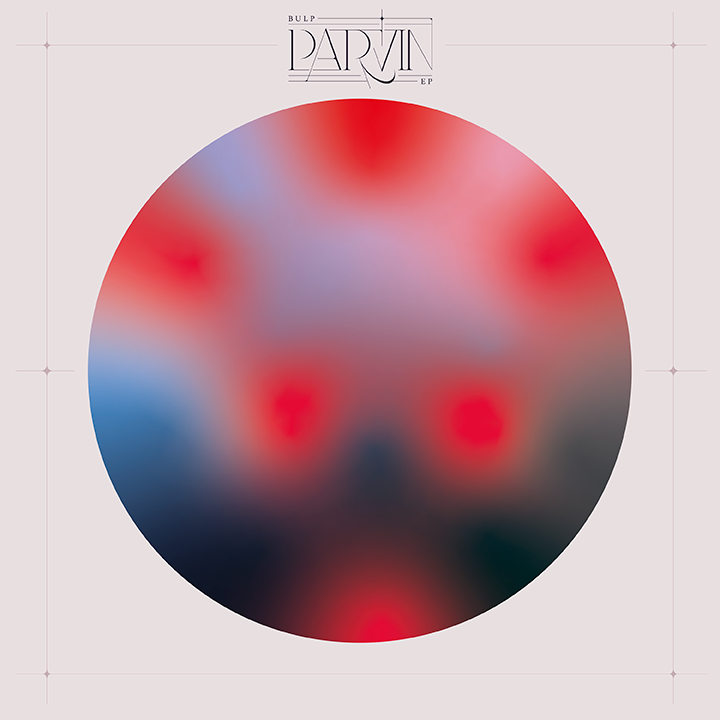 DR-070
Päť rokov po EP Endian a tri roky po Radio_Head Awards ocenenom albume Yrsa vydáva BULP svoje druhé EP s názvom Parvin. Podobne ako predošlý album aj nové EP nesie názov podľa ženského mena. Parvin je meno perzského pôvodu, používané prevažne v krajinách blízkeho východu a v dvoch trackoch sú použité ženské vokálne sample práve z tohto regiónu. Nahrávka ako celok však v sebe spája omnoho viac vplyvov a je dynamickou ukážkou rôznych tvárí tanečnej hudby. Kombinuje v sebe klubovú atmosféru, rozmanité vokálne plochy a má miestami až dobrodružný charakter. Pokiaľ ide o jeho zvuk, je údernejší a špeciálny dôraz je venovaný beatom a nízkym frekvenciám. EP obsahuje dva spievané duety a tri inštrumentálne kompozície, vinylová verzia EP navyše obsahuje bonusový inštrumentálny track Mabel. Tracky sú rytmické a tanečné, s výnimkou cinematicky znejúcej predposlednej skladby, ktorá slúži ako predzvesť triumfálneho záveru celého EP. Parvin predstavuje vyzreté a energiou nabité minidielo, ktoré predurčuje smer, akým sa projekt BULP bude ďalej hudobne uberať.
---
Limited vinyl
Download
---
Apple Music
Spotify
Youtube Music
Deezer
Bandcamp
Amazon Music
Google Play
Tidal
---
EP
04/06/2020
29:47 min.
Composed, produced and mixed by Bulp
Music by Samuel Stefanec (1-5)
Lyrics by Jana Salvi (1), Samuel Stefanec (3)
Recorded at Men At Sound Studio, Trencin, Slovakia
Mastered at Gargle & Expel, Prague, Czechia by Tom Karasek
Artwork & design by Branislav Rariga
V médiách –
Bulp prinášajú súrodenecký súzvuk vokálov na hranici filmového a klubového sveta (rozhovor)
Celý rozhovor
Music ideal for listening on your headphones locked in your own universe or as a fraction of an audience in a music venue as well.
Celý článok
"Parvin" je pestrá mozaika pozitivních energií , jež i na malé ploše překvapí svou malebností a obrazotvorností.
Celá recenzia
---
Video –
---