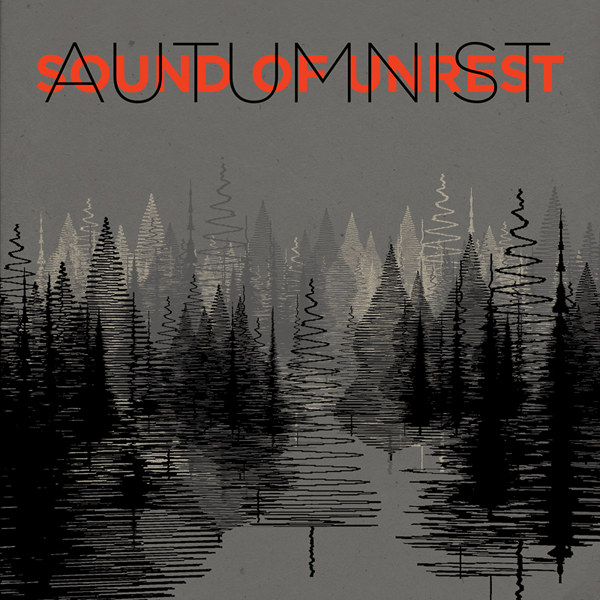 DR-022
So železnou pravidelnosťou nás každé štyri roky Vlado Ďurajka aka Autumnist, v minulosti Abuse, obdarí novým brilantným albumom. Po vynikajúcom, poslucháčmi aj kritikou vysoko oceňovanom debute The Great Outdoors (2005) a jeho eponymnom nástupcovi The Autumnist (2009) pôsobí dlho očakávaná novinka Sound Of Unrest ako najkompaktnejší a najvyzrelejší počin v jeho diskografii. Naďalej je prítomné charakteristické vrstvenie najrozmanitejších zvukových stôp, starostlivé budovanie atmosféry či suverénne kríženie hudobných žánrov. Oproti minulosti však výrazne ubudlo samplovaných zvukov – tentokrát to bol najmä space rock 70. rokov - a to v prospech plejády vintage či moderných analogových syntetizérov.
---
Tracks –
Recenzie –
Dlouhé ambientní plochy, bezkrevné počítačové beaty ani recyklovaná hesla už od Vlada Ďurajky nečekejte. Kde dřív bylo místo pro techniku, teď nastupují lidské ruce. Rodí se tak písničkové melodie, vybroušené chroupajícími ozvěnami akustických nástrojů a korunované vokály několika hostujících zpěváků.

Novinka, vydaná aj na výpravne spracovanej vinylovej platni, však už neznie ako soundtrack k sivosti veľkomesta, skôr asociuje nemilosrdnú krutosť zimnej prírody. Živé nástroje podkreslené pulzujúcou elektronikou sú akoby zhudobneným sprievodom k vizuálnej predstave zasneženej a vetrom ošľahanej krajiny.
Celá recenzia
Slovenská hudba svetových kvalít? Jednoznačne Autumnist! Vlado Ďurajka alias Autumnist je producent, ktorého hudba je viac než vrstvenie elektronických rytmov, plôch a zvukov – je stvorená na živé hranie. Vďaka tomuto prístupu už od prvého albumu, vydaného pred 10 rokmi ešte pod názvom Abuse, patrí medzi najexportnejších slovenských interpretov. Má vlastný zvuk, víziu a schopnosť pretaviť ju do skladieb, ktoré sú originálne aj v medzinárodnom meradle.
Celá recenzia
---
Video –
---