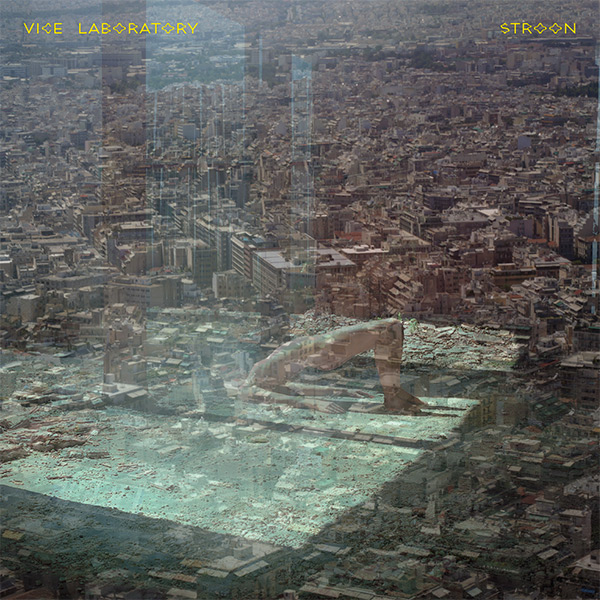 DR-054
Odkedy sa STROON objavil na scéne, každý rok nám doprial nový album, pred novinkou Vice Laboratory si však doprial tentoraz dvojročný nádych. Ale určite nie oddych! Jeho dlhohrajúca sedmička Vice Laboratory vychádza na vinyle a STROON na nej pozýva do laboratória, v ktorom skúma vlastné neresti. "Vice Laboratory je osobný album, je to terapia, ktorou som sa chcel vysporiadať so svojimi neresťami: samoľúbosťou, hnevom, samotárstvom, prehnanou nostalgiou či emocionálnou nestálosťou. Vice laboratory je nazretie cez okno do laboratória – do môjho vnútra, kde mi skúmanie mojich neduhov prináša vytúžené uvoľnenie", hovorí o svojej nahrávke STROON. Tak ako kolibrík zo skladby Hummingbird Reaction, ktorý neodbytne naráža do okna laboratória, tak aj názvy ďalších šiestich skladieb odkazujú na Stroon-ove neresti: úvodná Blizzard of Storms zosobňuje hnevlivosť, Lonely Spire hovorí o samotárstve, Touch Sensor Circuit o nedotklivosti, High Elusive o emocionálnej nestálosti, Ballerina Box zase o sebestrednosti a Past Perfect Fluid o ťahavej nostalgii, ktorá sa vlečie za nami. Pri názvoch jednotlivých skladieb si občas treba pomôcť slovníkom anglického jazyka, ale to už je Stroon-ova charakteristická črta. Rovnako aj jeho zvuk, ktorý si s nikým nepomýlite. Kto pozná dobre jeho sound, dostane ho aj na Vice Laboratory.
---
Download
Vinyl LP
---
iTunes
Spotify
Deezer
Bandcamp
Google Play
CD Baby
Amazon MP3
---
Album
10/04/2018
39:01 min.
Composed, recorded, produced and mixed by Stroon.
Mastered at Gargle&Expel, Dublin, Ireland by Tom Karasek.
Artwork by Katarina Svobodova.
Design by Aurelia Garova.
Typeface by www.metalflop.com
Tracks –
Recenzie –
8/10
Stroon svou novinku popisuje jako nahlédnutí do okna laboratoře, do svého nitra. Zkoumání vlastních neduhů mu přináší vytoužené uvolnění – v mnoha momentech se mu tyto stavy podařilo přetavit do hutných melodií a nálad, které vás při poslechu doslova obemknou. "Vice Laboratory" je dobrodružnou hudební výpravou, na kterou stojí za to se vydat.
Celá recenzia
---
Video –
---