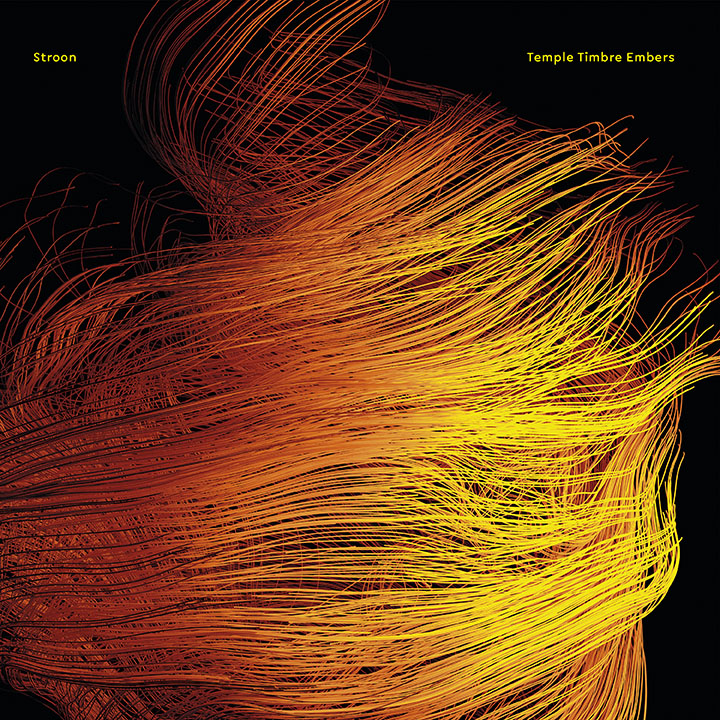 DR-069
Formálnym konceptom albumu Temple Timbre Embers od STROON-a je súčasná chrámová hudba. Chrámová len po formovej stránke, obsahovo bez náboženskej tematiky. V kompozícii a zvuku ôsmich skladieb je snaha o zachytenie majestátnosti, veľkoleposti a hutnosti organovej hudby a sprostredkovaní tohto ohromujúceho zážitku návštevníkovi klubu alebo festivalu. Zároveň je tu zrejmé aj prepojenie na klubovú tanečnú elektroniku, ktorá sa pripomína "flumeovskými" syntezátormi. Hudba je tanečná, nie však navonok, skôr pulzuje a vťahuje človeka prežívať rytmus, pri ktorom sa ale nemusí fyzicky hýbať. "Snažil som sa taktiež využívať zvuky ako pri kompozícii pre komorný orchester. Tomu odpovedá aj ich rozloženie v rámci celej nahrávky, možno si to predstaviť ako sláčikový orchester s vibrafónom. V porovnaní s predchádzajúcou tvorbou je tu vibrafón skôr farbou ako sólovým nástrojom. Je metaforou zvonov v chráme," charakterizuje zvuk albumu STROON. Obsahovým leitmotívom albumu je téma lásky, energie, radosti a priestoru. STROON album venuje svojej priateľke Kláre, energii, ktorá sa objavuje v blízkom vzťahu. Túto inšpiráciu premietol aj do samotných názvov skladieb.
---
Vinyl
Download
---
Apple Music
Spotify
Youtube Music
Deezer
Bandcamp
Amazon Music
Google Play
Tidal
---
Album
21/05/2020
35:34 min.
Music by Stroon
Recorded, produced and mixed by Stroon at his home studio
Mastered by Tom Karasek at Gargle & Expel, Prague
Artwork and design by Ján Šicko (Devkid)
Dedicated to Klára
Tracks –
V médiách –
Stroon: Sústreďujem sa na pozitívne veci a formujem si tak svoj život.
Celý rozhovor
Klub, chrám aj koncertná sieň – Stroon a jeho dekáda búrania hraníc v hudbe.
Celý článok
---