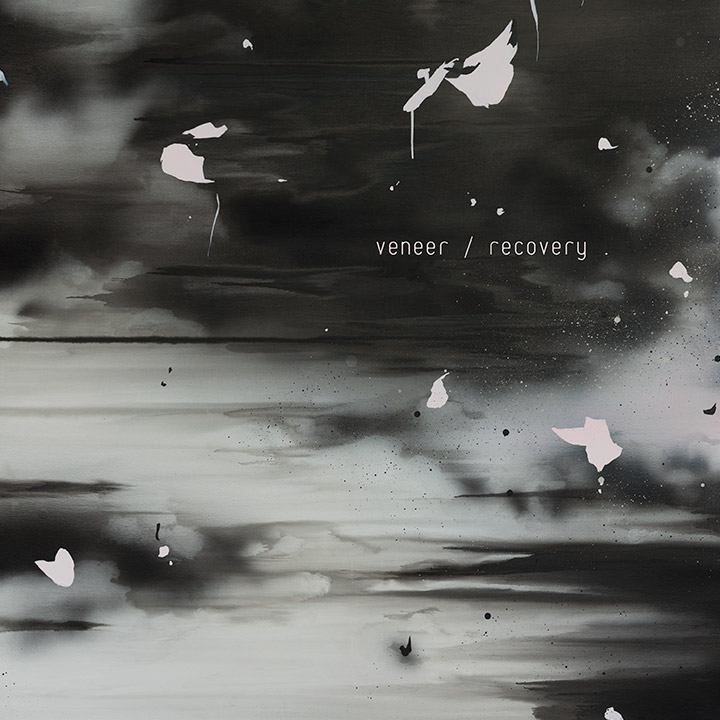 DR-067
Keď na sklonku roku 2018 Veneer svojím singlom Spheres avizovali skoré vydanie kolekcie nových skladieb, prvej od oceňovaného debutového albumu Light (EMI Escape), asi nikto nepredpokladal, že sa tento čas natiahne o viac ako rok. Pauza vynútena zdravotnými komplikáciami v kapele však zapríčinila, že plánované EP uzrelo svetlo sveta nakoniec až v prvej polovici roku 2020. Pre dnešnú dobu optimisticky ladený názov EP skrsol v hlave kapelníkovi Paľovi Hubinákovi prakticky ihneď po angažovaní novej speváčky. Na Recovery sa nachádza 5 skladieb, vrátane už zverejnených Shoot the Pride a Spheres, ktorá je na EP v novom, zvukovo zaujímavejšom mixe. Úvodná melancholická Delete Me je výsledkom spolupráce ešte s niekdajšou speváčkou Simonou Hubinákovou. Kombinácia gitarového zvuku s elektronikou kapele jednoducho pristane už od jej vzniku, ale Veneer sa neboja vyjsť ani mimo svojej komfortnej zóny pomalých snových nálad a nie je pre nich problém vysporiadať sa aj s rýchlejším tempom. V aranžmánoch skladieb je badať snahu o väčšiu rozmanitosť a farebnosť zvukového obalu, celá kolekcia je však kompaktná a od prvej až po poslednú skladbu organicky plynie. Hlas speváčky Habbiel prekvapí rozsahom a farebnosťou, texty piesní, ktorých je výhradnou autorkou, zase osobitou poetikou.
---
Vinyl (Limited)
Download
---
Apple Music
Spotify
Youtube Music
Deezer
Bandcamp
Amazon Music
Google Play
Tidal
---
EP
15/04/2020
23:21 min.
Music by Pavol Hubinák, Daniel Bihány and Habbiel (2-5)
Pavol Hubinák, Daniel Bihány, Simona Hubináková (1)
Lyrics by Habbiel
Recorded, produced and mixed by Pavol Hubinák
Mastered by Dan Václavek
Cover paintings by Lucia Tallová
Band photo by Michal Michalík
Design by Vlado Ďurajka
Tracks –
V médiách –
Druhému albu slovenských Veneer "Recovery" vévodí zpěvačka Habbiel.
Celá recenzia
Pavol Hubinák (Veneer): Najviac podporíte hudobníkov, keď si kúpite ich hudbu.
Celý rozhovor
Právě jistá volnost v materiálu Recovery EP je jedním z nejsilnějších momentů tria. Pokud se sejde s přirozenou melodičností a aranžérskou suverenitou, pak i návrat "ztracených synů a nové dcery" může mít příchuť nečekané senzace.
Celá recenzia
---
Video –
---