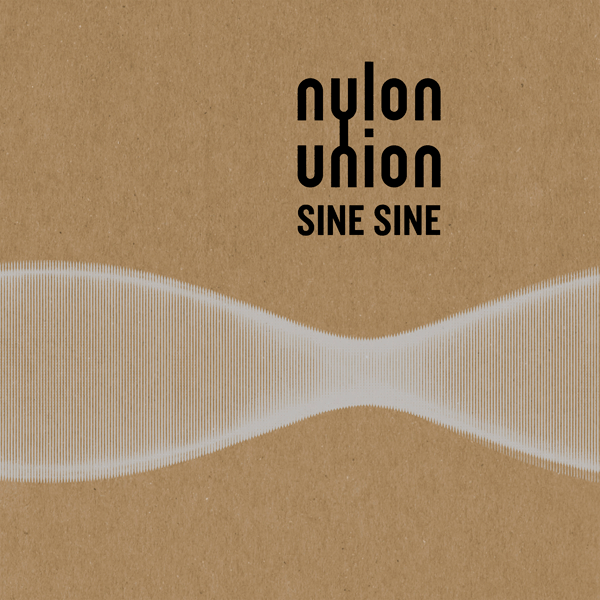 DR-024
Vydanie trojpalcového Oxeyed v roku 2000 na vlastnej značke Deadred Records odštartovalo na Slovensku novú éru nezávislých hudobných vydavateľstiev. NYLON UNION zaznamenali s Oxeyed EP nebývalý ohlas doma aj v zahraničí a krátko na to vytvorili aj základný materiál albumu Sine Sine. Následne sa však rozhodli svoju pôvodnú fyzickú formu stratiť a album Sine Sine predstavuje teraz s odstupom dekády kapelu transformovanú do plne virtuálnej podoby. Proces straty, niekedy bolestný, vytvárajúci však priestor pre niečo nové, je zároveň aj základným motívom albumu. Formu, ktorú NYLON UNION použili na uchopenie témy straty či prázdnoty, predstavuje takmer post-rockové využitie zvukových plôch založených predovšetkým na gitarách, ktoré sa nesnažia priestor za každú cenu vyplniť, ale často iba naznačujú jeho rozmer. Podobne aj pulzujúce vlny bicích a basy rytmickej sekcie nechcú poslucháča udrieť priamo do tváre, ale držia album v rukách skôr na pozadí. Podobne ako Oxeyed EP aj Sine Sine je pretkaná subtílnymi vokálnymi linkami, ktoré udržujú zreteľne pesničkový charakter celého albumu.
---
CD
Vinyl LP
Download
---
iTunes
Spotify
Bandcamp
Google Play
---
Album
12.12.2013
41 min.
Recorded, produced & mixed at Kade-Tade & Men-At-Sound Studios by Nylon Union except "Pills" recorded live at Ponorka Club (Kezmarok, Slovakia) on 5.10.2002.
Mastered by Anders Peterson at GS Mastering & Post, Stockholm, Sweden.
All songs written by Richard Imrich except "Pills" by Mates Homola & Richard Imrich.
Cover design & layout by Martin Turzik at Fluidum.
Cover art based on the "Vibration String" series photographs by Andrew Davidhazy. Used with the permission of the author.
Tracks –
Recenzie –
Nylon Union prinášajú hodnotnú zmes sviežich nápadov i temnejšiu podobu nezávislej gitarovo-elektronickej muziky a my môžeme byť len hrdí na to, že ide o domácu záležitosť.
Celá recenzia
Aktívne nehrajú už viac ako dekádu, napriek tomu slovenská trojica Nylon Union nadväzuje na svoj štrnásťročný EP debut prvým plnohodnotným albumom. Volá sa Sine Sine a je evidentné, že čas v ňom nehrá dôležitú rolu.
Celá recenzia
---