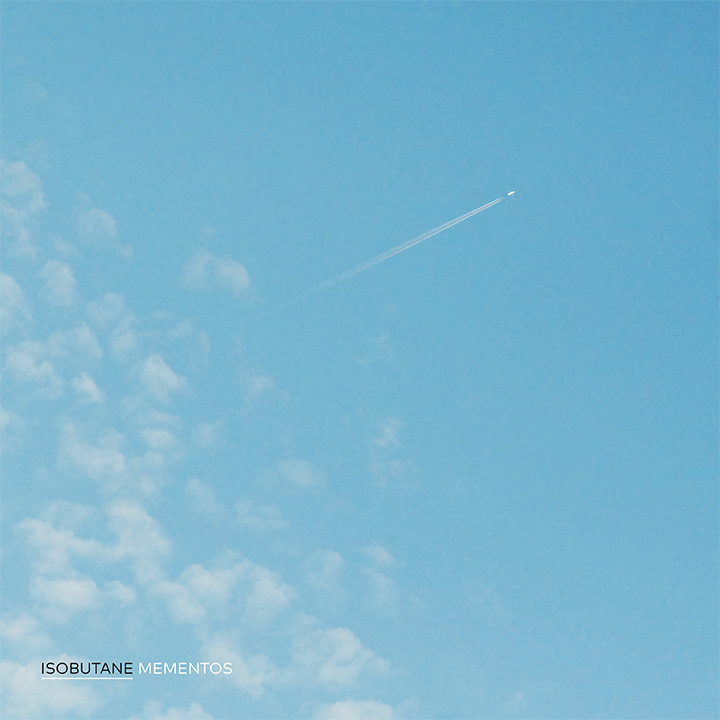 DR-075
Martin Krajčír bol dlhé roky vnímaný najmä ako gitarista a tvorivý mozog známej post-rockovej partičky THE ILLS, popri účinkovaní v tejto kapele sa však dlhodobo venoval aj svojmu elektronickému sólo projektu pod alter-egom ISOBUTANE. Na albume nazvanom Mementos je jedenásť elektronických kúskov v rôznych tempách a náladách, ktoré vznikali v priebehu neskorej jari a celého leta 2020. Až na ôsmich skladbách sa podieľali hudobníci, ktorých ISOBUTANE rešpektuje nielen hudobne, ale aj ľudsky. Dokopy sa podarilo zozbierať skladby, ktoré majú pevné spoločné jadro, no zároveň sa každá z nich môže pochváliť osobitou farebnosťou. Na spoluprácu sa podujali zvučné mená slovenskej scény ako Vlado Ďurajka a.k.a. AUTUMNIST, Erik Šulc z MEDIAL BANANA, Miloš Bulík zo SPACE CATS, Miloš Rabatin z PUDING PANI ELVISOVEJ, či elektronický projekt arχ. Pod hudbu sa podpísali aj mená predtým spájané s kapelou The Ills, konkrétne bývalý gitarista Adam Kobyda a bývalý basgitarista Filip Drábek, ktorí sa na albume spolu s manželkou Jankou Kočišovou objavili so svojím projektom PÄFGENS. Špeciálnym zahraničným hosťom je mladý producent LARAH z Mexika.
---
Limited vinyl
Download
---
Apple Music
Spotify
Youtube Music
Deezer
Bandcamp
Amazon
Tidal
---
Album
29/01/2021
43:08 min.
Composed, produced and mixed by Isobutane
Recorded at home studio
Mastered by Tomáš Karásek at Gargle & Expel
Artwork & design by Matej Krivánek
V médiách –
Snaha o koncept alba plného kooperací upozadil vůdčí úlohu autora a z novinky udělal rozvětvenou křižovatku možností, jakým směrem by se projekt mohl do budoucna ubírat. Toto pozitivní zjištění dělá z letošní novinky Isobutane spíše druhou startovní čárou než nadupanou jednolitou kolekcí. A že těch zajímavých možností je!
Celá recenzia
Isobutane: Album Mementos mi pripadá starý už teraz, na stole mám novšie veci.
Celý článok
Kompaktnosť tejto nahrávky sa nevytráca až do samého záveru. Poslucháč dostáva monolitický set a to je niečo, čo sa dá v rámci doterajšej tvorby ISOBUTANE považovať za aktualizáciu jeho vlastného štýlu.
Celá recenzia
---